Giving the gift of a year without mosquitoes might be the best gift this holiday season. Nobody should have to share their yard with annoying mosquitoes. These biting pests are dangerous too. They've been spreading diseases like Eastern Equine Encephalitis (EEE) and West Nile virus at an alarming rate. This holiday season, protect someone special with a mosquito control program from Pest Control Unlimited. A mosquito-free 2022 is the gift that everyone would appreciate.
Get on a Mosquito Control Schedule
One of the best ways to control mosquitoes is with a consistent mosquito control schedule. Here at Pest Control Unlimited, our mosquito control program offers a perfect schedule throughout the mosquito season. Starting in early May, our experienced technicians apply regular treatments throughout the year. Treatment typically ends at the end of September, when mosquitoes become less active. Ultimately, a consistent mosquito control schedule helps achieve the dream of a mosquito-free 2022.
Expect to See Dramatic Results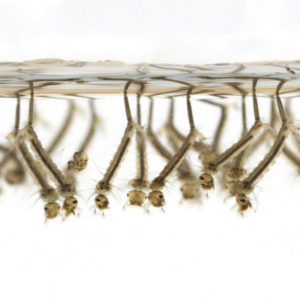 With a mosquito control program from Pest Control Unlimited, you can expect to see dramatic results. Specialized treatments of mosquito spray and repellent reduce the population of mosquitoes by as much as 90 – 95%. As a result, the mosquito population in the yard will shrink. It also helps prevent future generations from getting established on the property. In the end, the yard will continue to be mosquito-free throughout 2022.
Enjoy the Yard All Year Long
Mosquitoes are some of the most annoying pests around. They have the power to end any outdoor party, backyard barbeque, or relaxing evening outside. Too many mosquitoes make it impossible to truly enjoy the yard. Nobody wants to be doused in mosquito repellent and surrounded by citronella candles. With a mosquito control program from Pest Control Unlimited, you'll be giving someone their yard back for a mosquito-free 2022. With these services, the parties can stretch into the night without fear of the hungry clouds of mosquitoes.
Call Pest Control Unlimited and Give the Gift of a Mosquito-Free 2022
This year, give someone special the best gift possible: a year of mosquito control from Pest Control Unlimited. Our consistent schedule and specialized treatments provide dramatic results. A mosquito-free 2022 means a full year of enjoying in the yard. Help someone you love get back outside next year with the gift of mosquito control.
Call the Pest Control Unlimited experts at (888) 649-9919 or contact us here. Get the best pest control tips from the experts in the industry on our pest control blog. For our latest and greatest holiday deals and news, follow us on Facebook and Twitter.